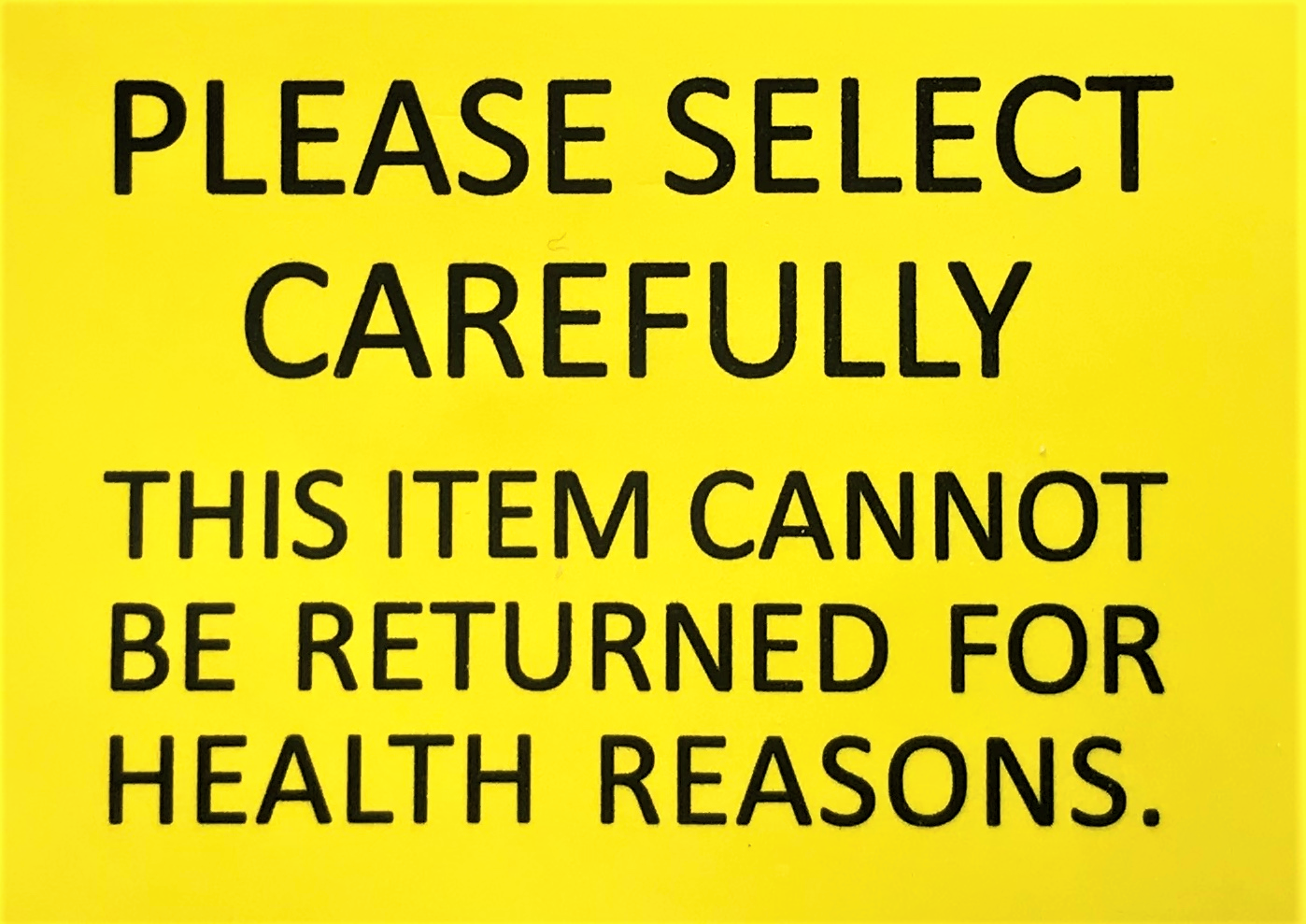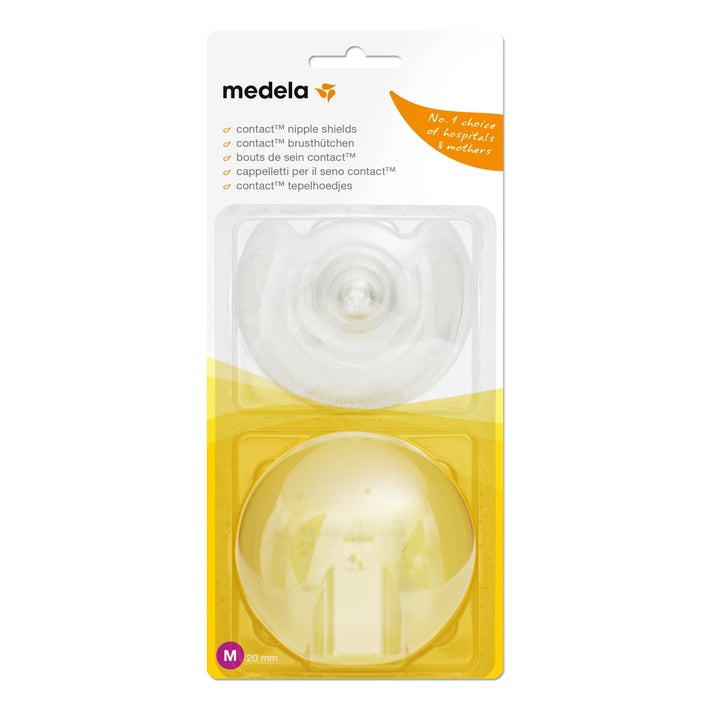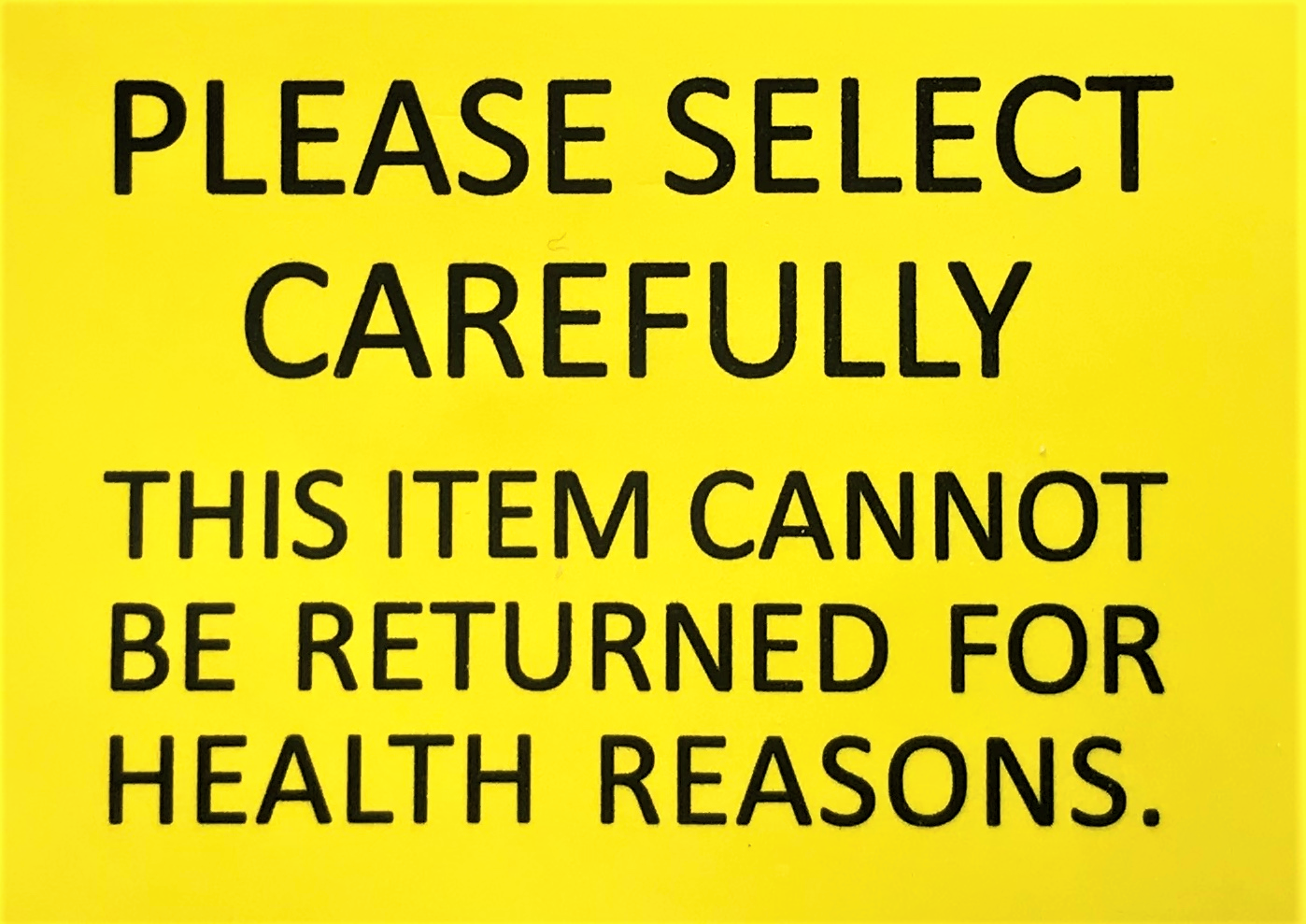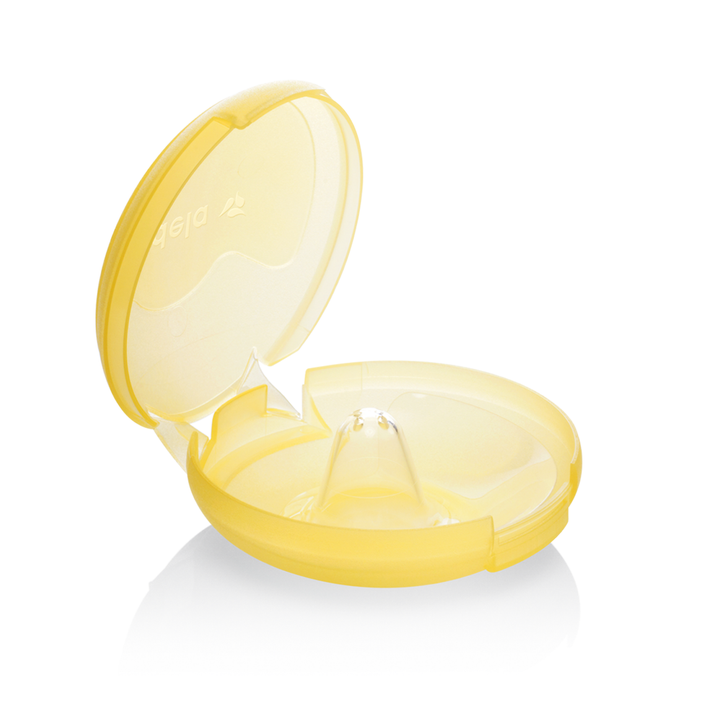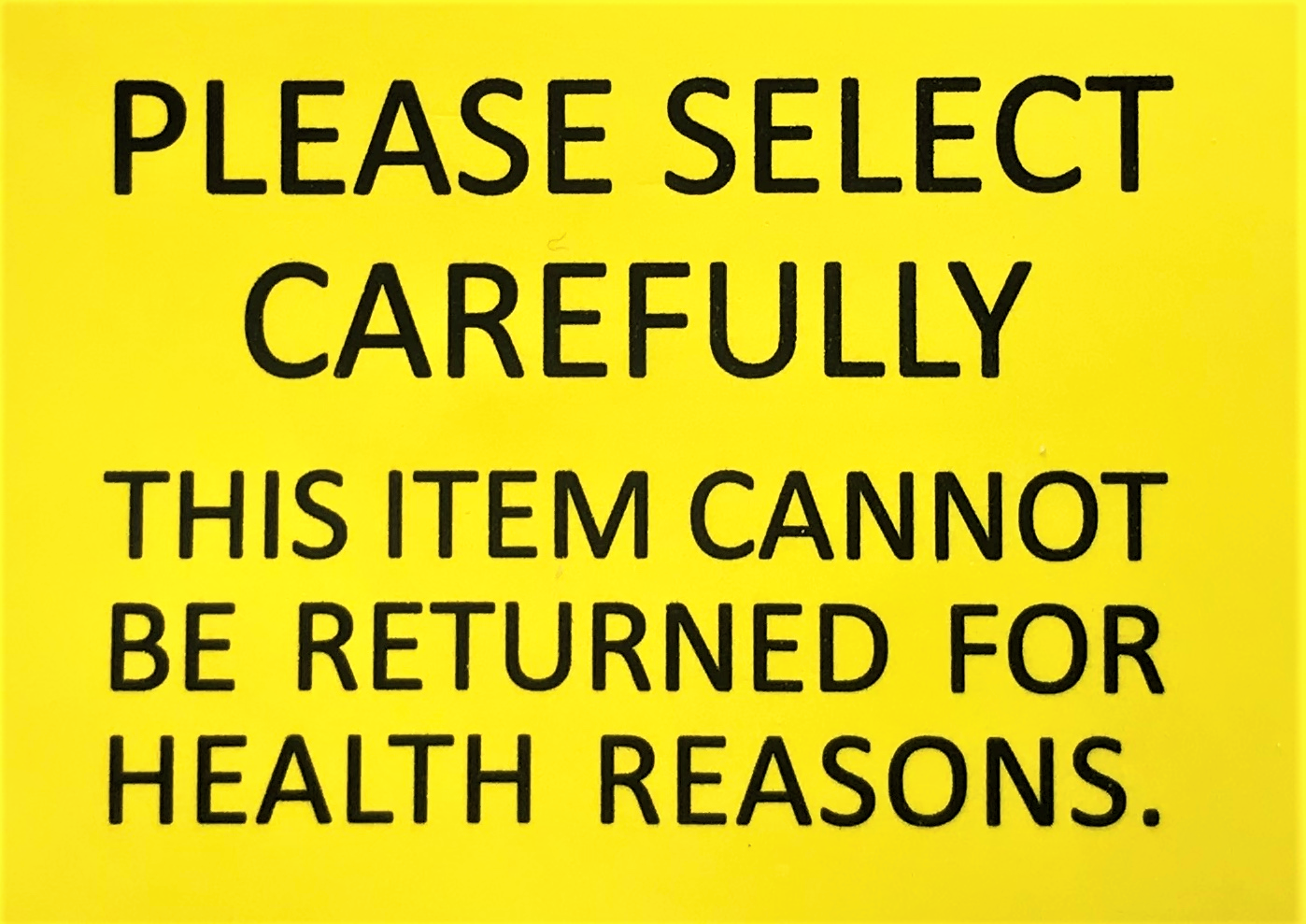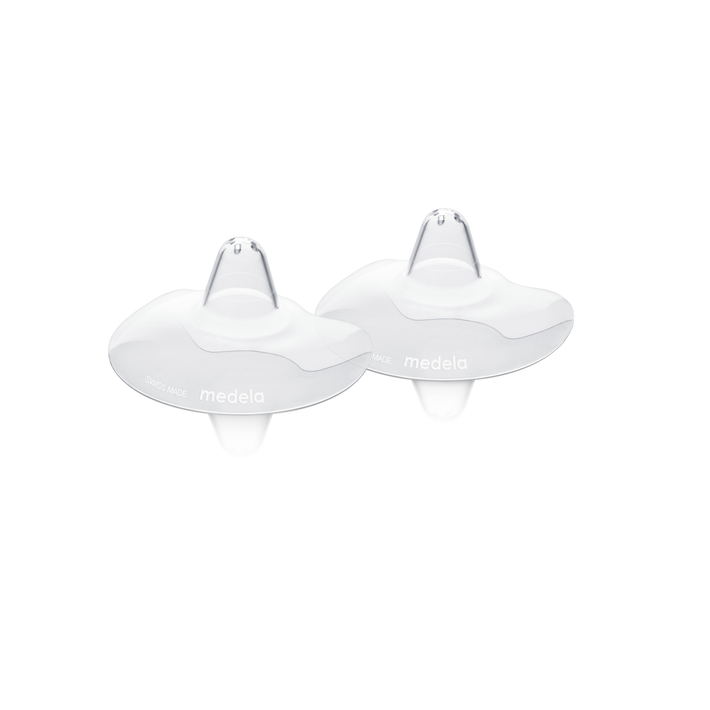 Medela Contact Nipple Shields 2-Pack Medium

Find your nearest store
Details
Delivery & Returns
Specs
What you get
FAQs
Details
What is a nipple shield?
A nipple shield is a thin, flexible piece of silicone that you place over your nipple before breastfeeding to protect it. There are holes in the tip so your milk can pass through to your baby. Some mums worry that having a 'barrier' between themselves and their baby may interfere with the intimacy of breastfeeding, which is why Medela Contact™ nipple shields have an open section to ensure you still enjoy plenty of that special skin contact.
When to use nipple shields
There are three main circumstances when you might use nipple shields:
If you have sore, cracked nipples, or are suffering from nipple pain.
If you have flat or inverted nipples.
If your baby has problems latching on to the nipple and is not drinking milk well.
Your lactation consultant or breastfeeding specialist will be able to advise you whether or not nipple shields are appropriate for you, and can also support you with your ongoing breastfeeding needs.
Features:
Enable breastfeeding when latching on is difficult or painful or if you have flat or inverted nipples
Protect sensitive, dry or cracked nipples during breastfeeding
Made from transparent, ultra-thin, soft silicone that's comfortable on sensitive skin
Safe and taste-free for your baby
Shape maximises skin contact between you and your baby
BPA free
Size Medium - 20mm
Small Size - 16mm found here
Large Size - 24mm found here
*For hygienic reasons, this cannot be returned to store once opened.
Delivery & Returns
We can deliver to any mainland New Zealand physical address. (sorry this excludes Chatham Islands & Stewart Island - please contact our Customer Services Department for freight options)

$5.00 Freight Charge for any orders under $89 when delivered within New Zealand
Free Freight for any orders over $89 when delivered within New Zealand
$5 surcharge for rural deliveries

Oversized items freight costs will be:
$30 North Island, $70 South Island per oversized item - if a rural delivery please contact customerservices@babyfactory.co.nz for a freight cost.


Gift vouchers: Freight FREE in New Zealand

Overseas Orders We also ship overseas. All our overseas orders go by New Zealand Post (with a tracking service). Overseas freight charges will be confirmed when you check out.

*Please Note that due to uncertain times with COVID-19, there are delays with some international deliveries up to 2-3 months depending on the country of delivery. Once the order is handed over to the courier, we have no control over the time period it would take to complete the international delivery.*
If you have any questions regarding shipping please contact us at customerservices@babyfactory.co.nz

*Please note the free freight offer only applies to orders made online at www.babyfactory.co.nz and delivered within New Zealand. Exclusions for oversized items may apply.


Please allow:
2 - 3 working days for Auckland deliveries
3 - 4 working days for North Island deliveries
5 - 6 working days for South Island deliveries
Rural Deliveries: 2-3 extra days for rural deliveries. Please mention your RD number when placing your order.

Around public holiday periods - please allow a few extra working days. During the Christmas period - please expect courier delivery to take a little longer than usual.














Specs
BPA Free
For hygienic reasons they cannot be returned to store once opened
Size Medium- 20 mm
What you get
2 x Nipple Shields, 1 x Travel Case
FAQs
How to use nipple shields
After washing your hands with drinking-quality water and drying them thoroughly, grip the wings of the Contact™ nipple shield to guide it into place. Moistening the shield with drinking-quality water will help it stick. See the Contact™ nipple shield instructions for full details of how to put them on.The nipple shield should fit comfortably on your nipple without pinching – Medela nipple shields come in three sizes, so you can find the best fit for your type of nipple, our handy fitting guide has more details. Remember you'll need to clean them after each use and disinfect once a day – this is often easiest using a microwave sanitising bag – see instructions for details of cleaning and sanitising. Contact™ nipple shields come with a convenient carry case so you can keep them safe between uses.
Nipple shields for sore nipples
Sore or cracked nipples can have a number of causes, so it's important to get to the root cause before deciding on what to do about them. For example, if you have sore nipples you may want to try hydrogel pads or breast shells first, as well as seeking further lactation support. If these don't improve the situation, Contact™ nipple shields can protect your nipples while still enabling breastfeeding – made from ultra-thin, soft silicone, they're gentle even on sore, dry or cracked skin.
Nipple shields for flat or inverted nipples
If you have flat or inverted nipples your baby may find it harder to latch on, especially when she is small – but that doesn't mean breastfeeding isn't possible! An inverted or flat nipple might not touch the roof of your baby's mouth during a feed, which can mean her sucking reflex isn't triggered. Contact™ nipple shields can help by extending the reach of your nipple. And because they are flavour-free, your baby is unlikely to taste anything unusual while you're using them.
Helping your baby to latch on
As outlined above, using a nipple shield can offer a baby who is struggling to latch on a larger, firmer target. Your lactation consultant or breastfeeding specialist can ensure your baby is latching well while you're using the shield. You'll also need to monitor your baby's weight gain to ensure your milk supply is meeting her requirements.1 In general, nipple shields are a short-term solution – in time, as your baby's suck strengthens and you get used to breastfeeding, you may well be able to start weaning off nipple shields.